Kanyakumari is the town located on the southernmost tip of India. Kanyakumari is surrounded by the three oceans such as the Indian Ocean, the Bay of Bengal and the Arabian ocean. The name Kanyakumari derived from the Kanyakumari Amman. The exotic view of sunrise and sunset is one of the features of Kanyakumari.
Thiruvalluvar Statue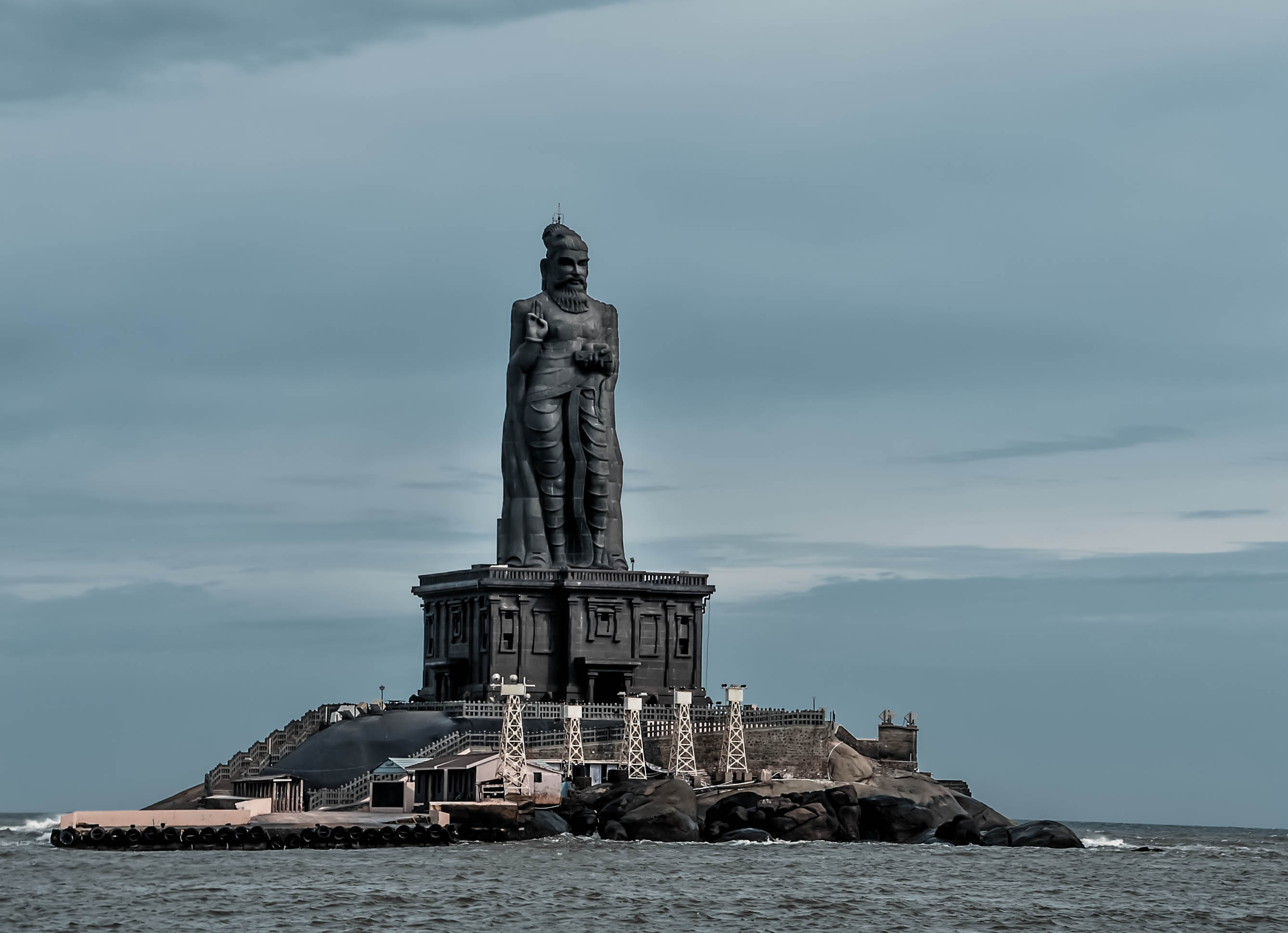 Thiruvalluvar statue was built for the memory of the immortal Tamil poet Thiruvalluvar. The height of the statue is 133 feet which denotes the number of chapters in a Thirukkural. This place is located near the confluence of the three oceans. There are tourists from all over the country visit Kanyakumari to see the architectural magnificence.
Vivekananda Rock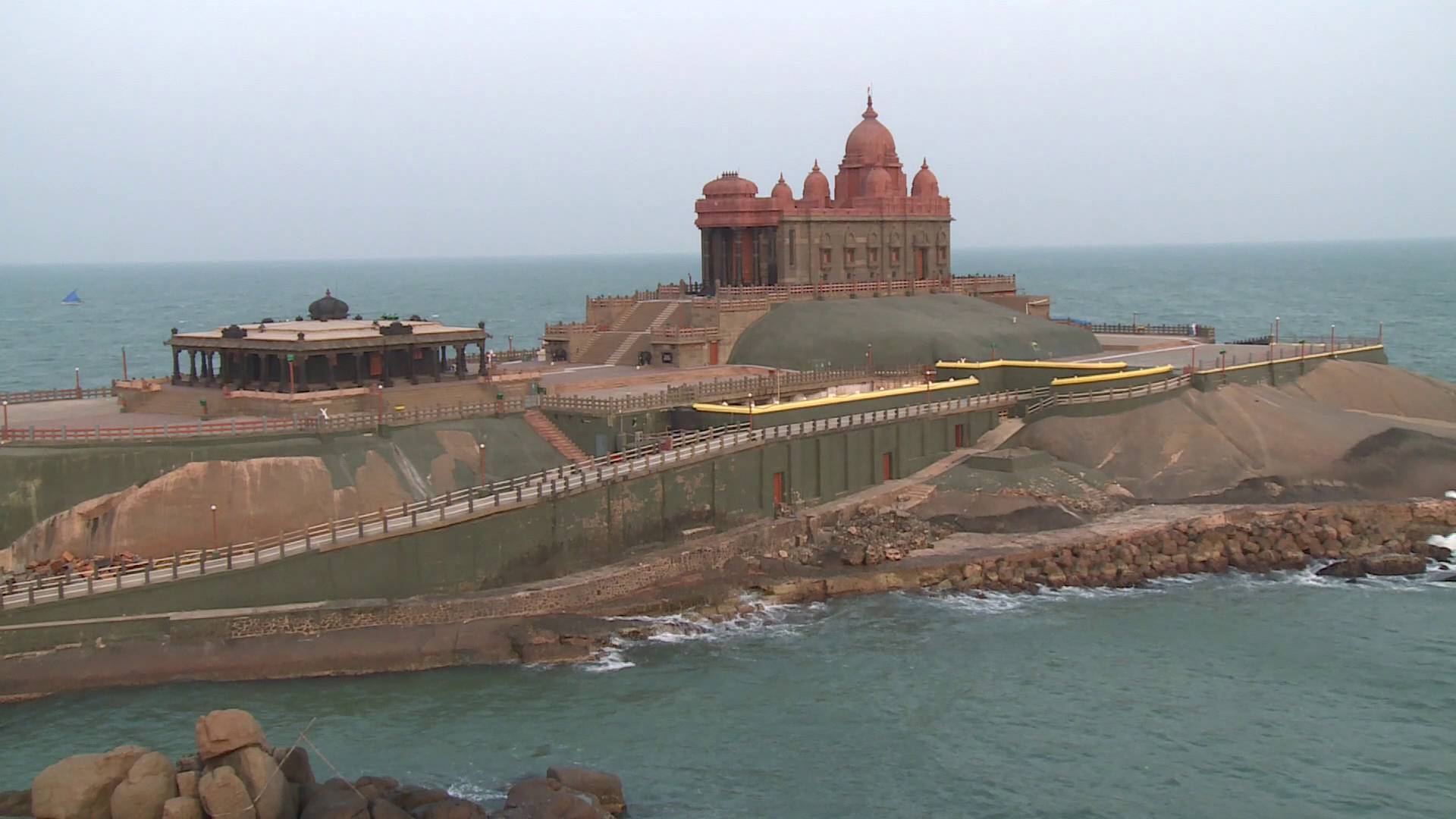 Vivekananda rock is made for the memory of Swami Vivekananda. The Rock is the place where Swami Vivekananda used to meditate. The memorial is stand in the top rock in Vavathurai. There is a meditation hall and bookstore in Vivekananda rock. In the bookstore, you can find the collection of books written by Swami Vivekananda. This place is located in the middle of the ocean.
Kanyakumari Amman Temple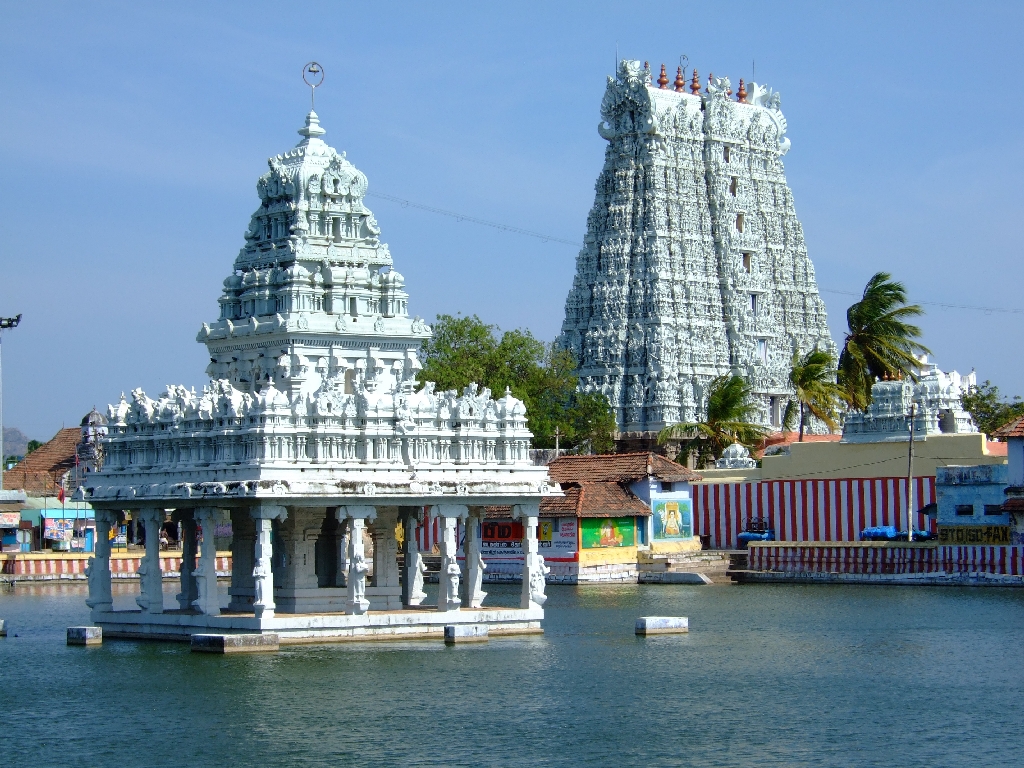 Kanyakumari Amman Temple is one of the historical temples in Kanyakumari. This 3000 years old temple is dedicated to the goddess Durga. This is one of the one of the famous Durga Temples in India. This temple was mentioned in Mahabharata and Ramayana. Every year people celebrate the festival for the Goddess Durga.
Gandhi Memorial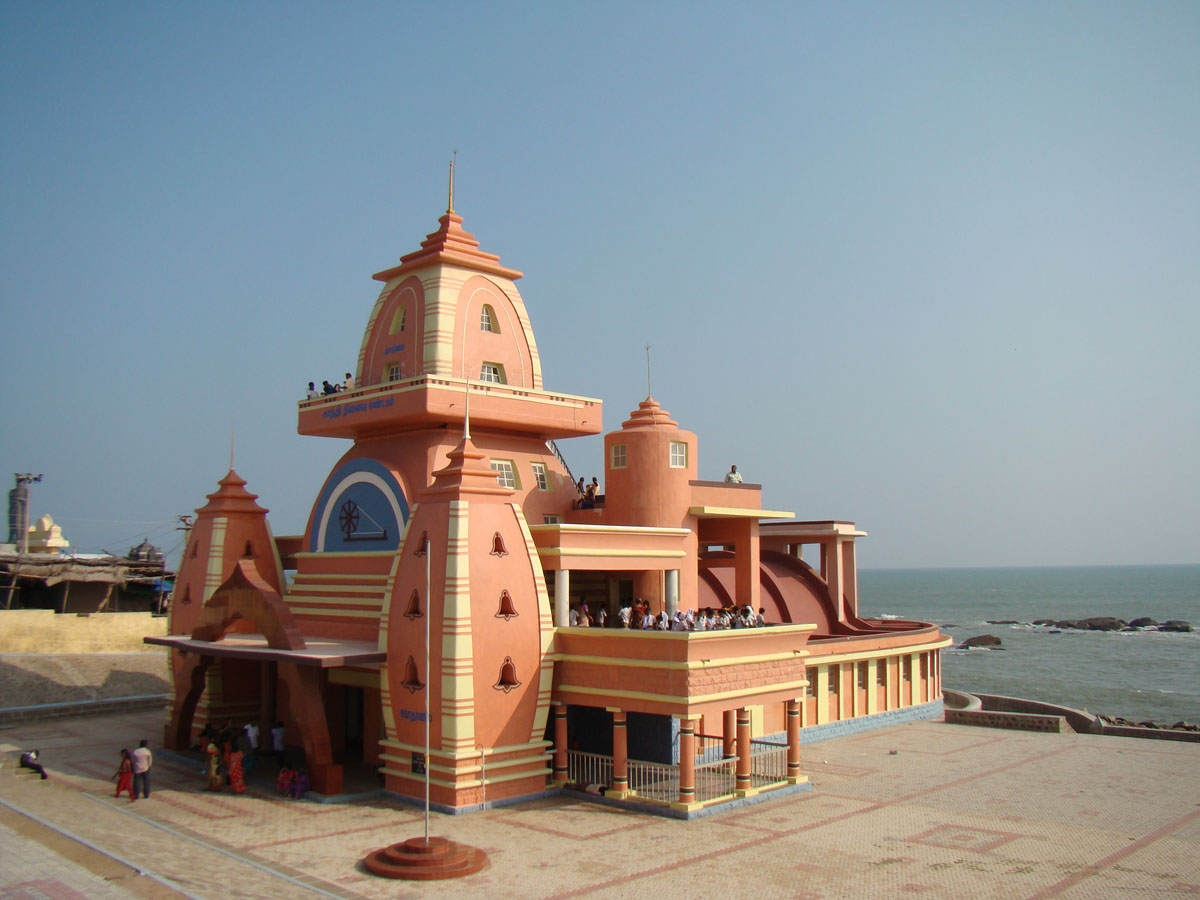 Gandhi memorial is built in the spot where the ashes of Gandhi were placed for the public view before the immersion. The builders use different structures to build the Gandhi memorial so every year on October 2 first rays of sun falls on the place where the ashes of Gandhi have been kept. Tourist visits this place to see the memorial of "The Father of our Nation" Gandhi.
Padmanabhapuram Palace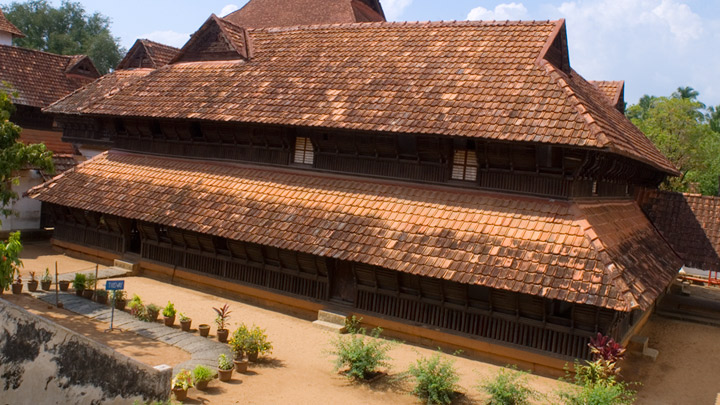 Padmanabhapuram is the best tourist attractions in Kanyakumari. This place is located in Padmanabhapuram village of Kanyakumari district. The palace is built in 17th century. The interesting thing about the palace is the palace is made up of wood. This palace is a symbol of cultural heritage.
These places make your trip to Kanyakumari a memorable one. You can choose one of the budget hotels in Kanyakumari for your accommodation.