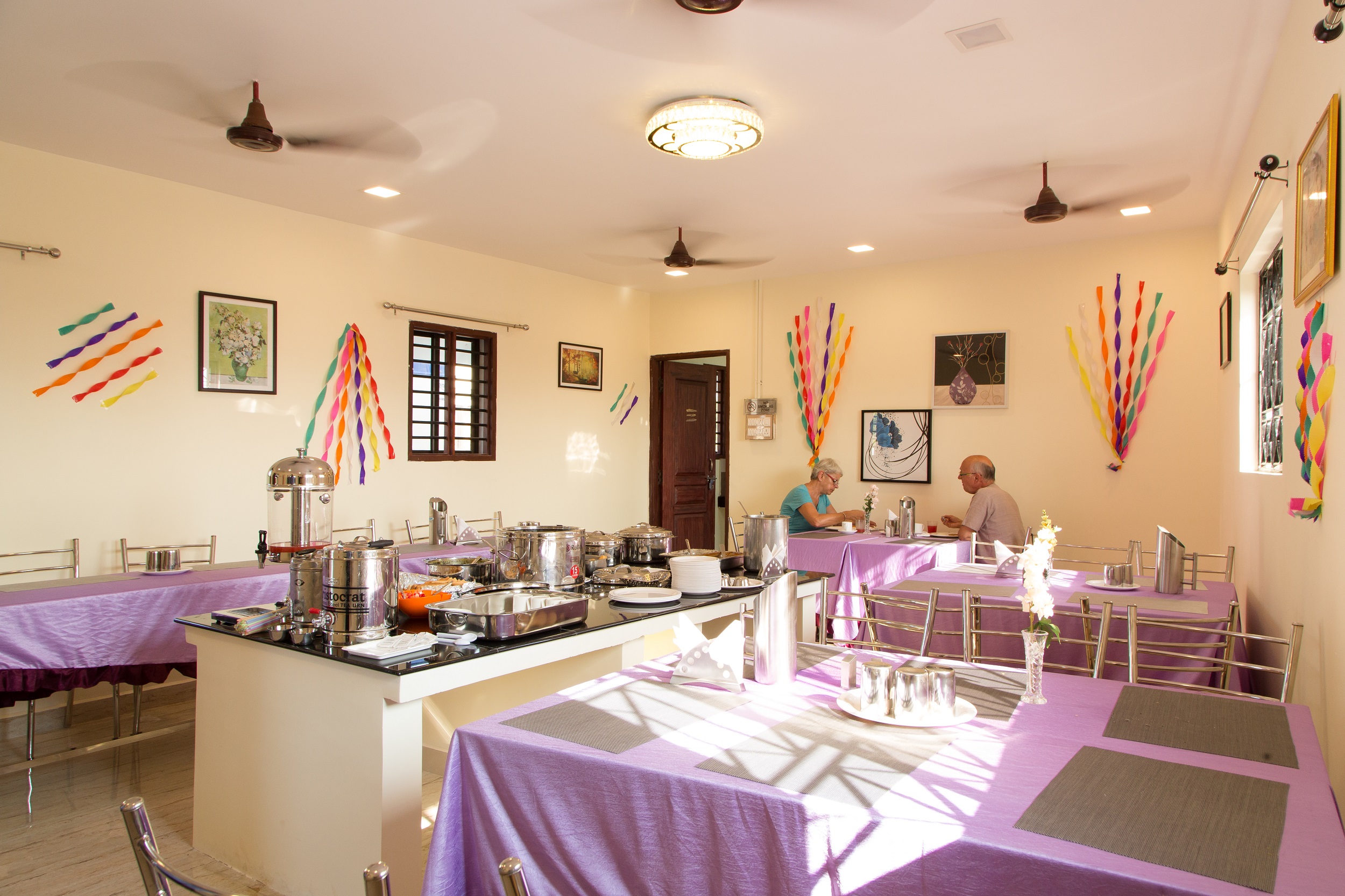 At Hotel Temple Citi , we understand the needs of the esteem customer and ready to offer personalized and professional services. Food is one of the important things in the vacation trip. Hotel TempleCiti has the multi-cuisine restaurant where you can get various foods such as South Indian food, North Indian food and continental food. We offer the complimentary breakfast to the guests. Hotel TempleCiti does not compromise on the taste of the food offered to the guests. We assure that the guest will satisfy with the food offered by the hotel.
Indulge your taste buds and enjoy your delicious food at one of the best restaurants in Kanyakumari. Among a number of resorts in Kanyakumari, Hotel TempleCiti prepares the hygienic food by the well-experienced chefs. Hotel TempleCiti facilitated with 50 member capacity spacious restaurant. The environment of the restaurant is very nice. This hotel also has a party hall.
Best Features of the restaurant
> 50 Members capacity
> Indian and International foods
> Multi cuisine A/C Restaurant
> Vegetarian and Non-vegetarian food
> Car Parking
> Party Hall
Tourists are highly attracted to Kanyakumari because of its wonderful beaches, exotic tourist destinations and much more. The trip gives an opportunity to taste the unique dishes of Kanyakumari. This hotel has spacious car parking and all rooms have 24 hours hot and cold water facility. The expert chefs treat the guest with sterling dishes prepared with the fresh ingredients. With this hotel, you can experience the best dishes of Kanyakumari.
Hotel TempleCiti is one of the Budget Hotels in Kanyakumari offers an affordable stay to the guest. The guest can get a hygienic and healthy food at a reasonable price. The restaurant satisfies the necessity of the customer with various flavors in the taste of the food. The party hall has the capacity of 50 to 70 people. Hotel TempleCiti is also facilitated with spacious car parking. To visit the number of places hotel TempleCiti offers the transportation facility to all over Kanyakumari. With the hotel, you make a memorable trip to Kanyakumari.