Pechiparai Reservoir: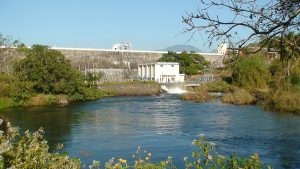 The Reservoir is located 43 kilometres from the city of Nagercoil, closer to the village of Pechiparai in Kanyakumari, Tamil Nadu, India.
The reservoir was formed by the development of the Pechiparai Dam, which was built across the Kodayar River about 1.6 km below the convergence of the Kallar, Chittar and Kuttiyar rivers. It was built in the period 1897 – 1906 during the European settlement in Kanyakumari an engineer named, Mr Minchin,(called as mookanthurai by the local town people) during the rule of the Travancore Maharaja Moolam Thirunal.
The primary cost of construction of the dam was 216.1 Lakhs Indian Rupees in the late 19th century. The catchment section of the reservoir is 207.19 km2, and the depth is 48.0 ft. The dam is a direct gravity type workmanship dam 1,396 ft long and 396 ft high above the lowest foundation. There is no inquiry gallery.
Water passing through the gate of Pechiparai dam:
The water from the reservoir is used for both irrigations of crops and for drinking as well, which has led to a disagreement between farmers who want to use all the water for their crops, and local governments, who don't have a different place as a source of drinking water from, for supply to the municipal areas. The dam is enclosed by hills of the Western Ghats. and makes a great viewing point.
Udayagiri Fort:
The fort is composed of huge granite blocks encompassing a hidden hill.
The graves of the Dutch Admiral Eustachius De Lannoy, and of his wife and son can still be found inside a partly ruined chapel in the fort. in whose praise the fort was once called Dillanai Kottai perse- De Lennoy's Fort.
Within the fort and a chapel was built where the admiral was buried. De Lannoy's tombstone lies inside the walls of the wrecked chapel. The engravings on his stone are both in Tamil and in Latin. His wife and his son were buried along with his side.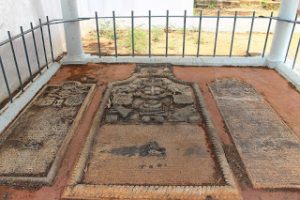 Latterly, officials of the Department of Archaeology found a hidden tunnel within the fort.
Shortly, the fort has been transformed into a bio-diversity park by the Tamil Nadu forest department, with places of historical significance, such as De Lannoy's tomb, continuing as protected archaeological sites supported by the Archaeological Department of India
These two historical monuments of the European period adds a great deal of value to the deal of value to Kanyakumari. the pechiparai dam is an hour and a half travel where you can visit the udyagiri fort which is on the same route. and make a day of it when you choose to stay at the hotels in Kanyakumari near beach or any other hotels in Kanyakumari